COACH'S SALSA STORY!
Our passion for salsa began decades ago when we lived at Davis-Monthan Air Force Base in Tucson, Arizona. Living in Tucson (and frequenting Nogales) we were provided with unlimited access to the many amazing flavors and varieties of Mexican cuisine! Of course, it didn't hurt that Julie worked in a Mexican Restaurant for several years as well!
Following our service to the U.S.A.F. we brought our appetite for Latin food back to Oregon with us where we were born and raised (Corvallis/Albany), and began pursuing our careers in education and health care. Mark had already begun experimenting with homemade salsa and Julie's green thumb from her farming background found her continuously enlarging the garden in an effort to grow the very vegetables we enjoyed in our salsa. By the early 1990's we had perfected a recipe that many said "should be sold in stores!"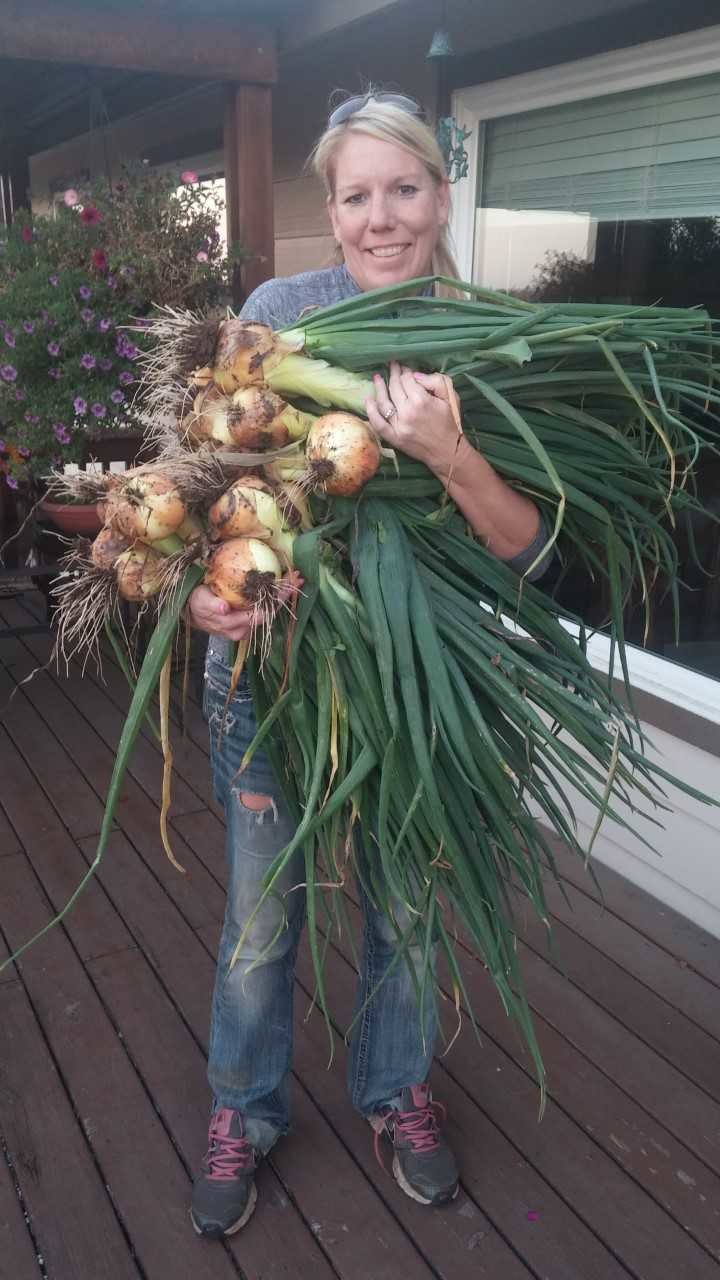 Instead of retailing our salsa we decided to sell our salsa as a way to help raise funds for Mark's teams. Thousands of quarts later we truly began entertaining the idea of owning our own company. This led us to consider launching "Bad Moon Salsa Company" (the title a reference to Mark's childhood nickname) in 2005, but Mark's love for helping kids saw him spend another ten years working in schools until we finally felt it was time to bring our salsa to market!

Having heard many stories about the challenges of production, distribution and quality control we chose to invest in ourselves in an effort to ensure that the same great salsa our friends had enjoyed for all of these years would be enjoyed by our customers once we got it to market! Thus, in the spring of 2016 we built our own food production facility at our farm located 15 minutes northwest of Salem, Oregon, receiving our FDA and ODA approval for operation in July of that year.
That fall we began marketing our salsa as a fundraising product. Packaged in a 32oz spice jar we were excited at the idea of providing a quality product, in a large quantity, at a fair price as a fundraising item. Several fundraisers later two events occurred that caused our business plan to take two different ninety degree turns in entirely new directions.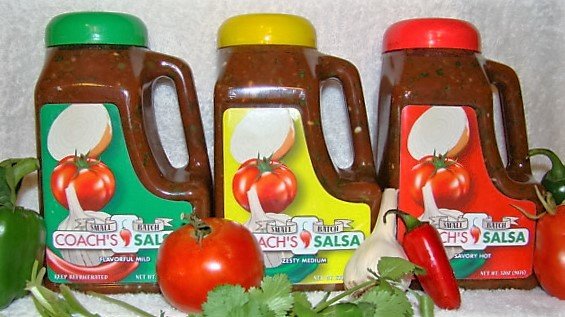 The first was an invitation to First Taste of Oregon, which arrived in our mailbox that November and Julie began insisting that we needed to attend in an effort to increase our exposure. That January, 2017, we were delighted to meet Tim Jennings, General Manager of Roth's Fresh Markets, at the First Taste of Oregon. That April, unbelievably, we arrived on the shelves at Roth's Fresh Markets!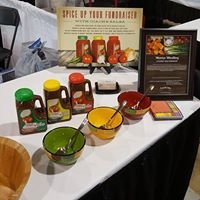 In an effort to prepare for our retail premier we decided that March to attend The SIP Classic in McMinnville, and really promote the Roth's Fresh Market rollout in April. Unbeknownst to us we also had a restaurant/deli product as well as Lil Cooperstown Restaurants Director of Operations Robbie Hanson would be in attendance at The SIP and asked us if we would be interested in providing them with salsa for their chain of restaurants! That May we arrived on the menu at Lil Cooperstown and our third line of business was underway!
Fast forward one year and even more has changed. Hurricane Harvey hit in August of 2017 and the cost of our packaging skyrocketed thus leading us to change from our 32oz jugs to a 16oz deli container. Customer input strongly supported the change as well and the result has been very positive. Once again we insisted on a great product, in a good volume, at a very fair price.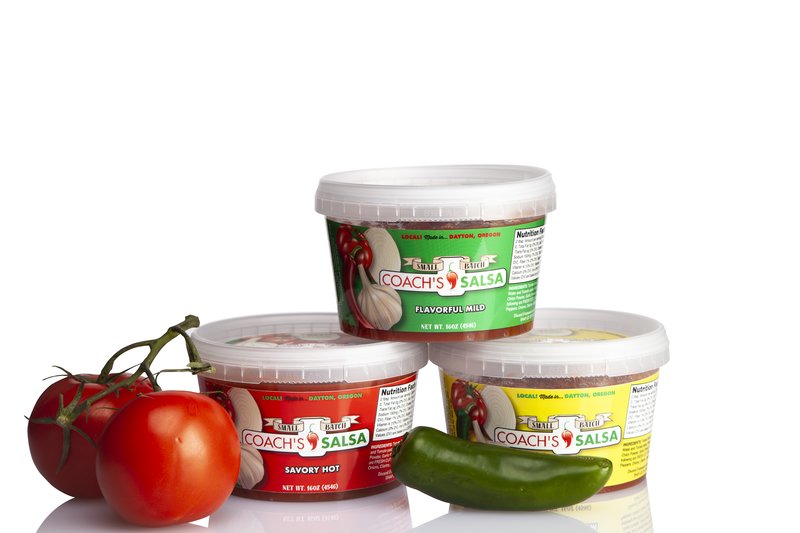 In the fall of 2017 we were fortunate once again to be allowed to market our product in more stores; Nap's Thriftway in Newberg; Cutsforth Thriftway in Canby; Sweet Home Thriftway in Sweet Home and both Bale's Thriftway's in Beaverton.
In April, 2018, we were again thankful to be able to add North Albany IGA in Albany (Julies hometown), Lambs/Bales Palisades Thriftway in Lake Oswego and Lambs/Bales Thriftway at Garden Home, in SW Portland to our list of retail locations.


To think that in just over one year we would be in 17 grocery stores and 11 restaurants/delis is simply unimaginable!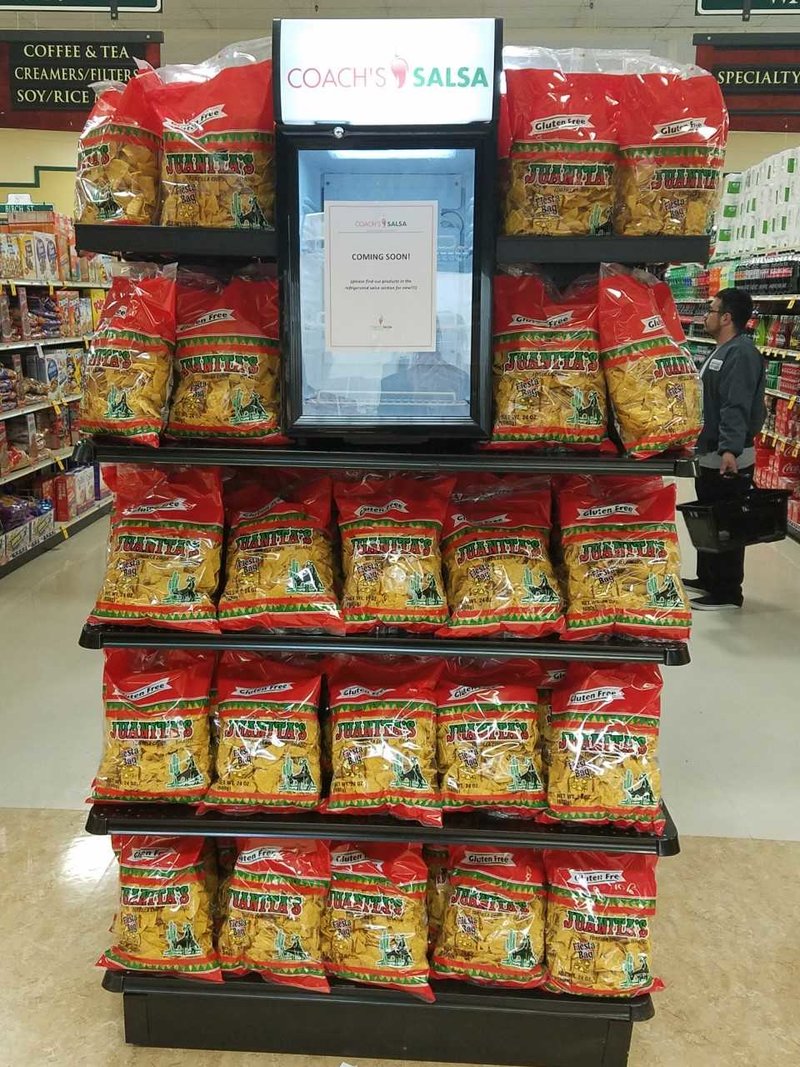 Scholarships?

We feel fortunate to be able to continue our ongoing support of education by providing college scholarships. Having spent the past three decades directly involved in education as well having multiple generations of educators in our family, Julie felt it important that we dedicate a percentage of our annual gross sales to helping others further their education. Please see our "Scholarships" page for more information!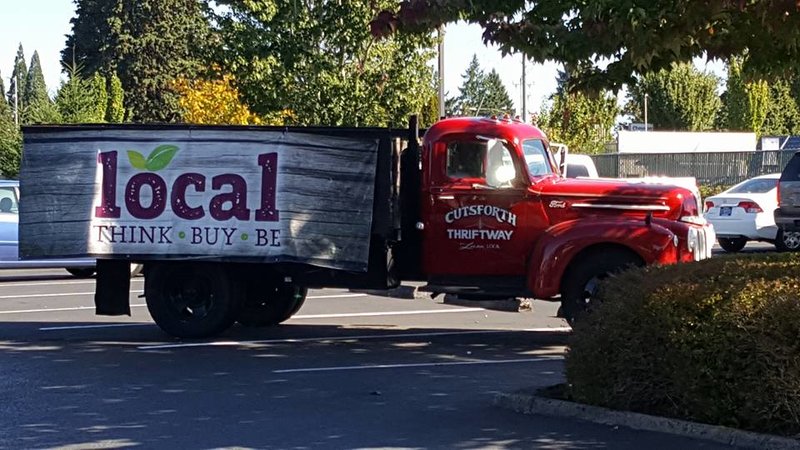 Why "Coach's Salsa?"
When our family made the commitment to roll out our unique business model we decided that honoring people who work with kids was a very important value to our company. Thus, we also felt we could do it by naming our brand and developing our company identity after those that make great sacrifices in the name of supporting our youth, hence, "Coach's!" A tribute to everyone that has ever taught, mentored, advised, helped, directed, guided or coached kids! It's our family's ongoing way of saying THANK YOU you for all you do!