COACH'S CHAMPIONSHIP FUNDRAISING
Why Raise Funds With Coach's?
We Keep It Simple! Conduct your sale, submit your order and we make your salsa! It's that simple!

Earnings Rate! We recommend you sell our salsa at $5.99 so you earn $3.00 per pint!

Free Sample! Have your fans/parents take our Taste Test Challenge! Coach's is offering complimentary samples to any and all groups that are willing to try it! Just click on the link below and your free sample is on its way!

Unique Identity! Raising funds with Coach's Salsa will set you apart in the fundraising game!

Scholarships! Your fundraiser is helping provide scholarships for high school seniors moving on to further their education!


ABOUT OUR PRODUCTS...

Coach's Salsa offers three versions of their made to order small batch salsa; Flavorful Mild, Zesty Medium and Savory Hot! All three varieties have the same great Coach's flavor with fresh cut tomatoes, peppers, onions, garlic and cilantro blended into a thick, delicious salsa! While each has Coach's fresh burst of flavor the Flavorful Mild finishes with just a hint of heat, the Zesty Medium has a jalapenos warmth and the Savory Hot has an additional citrus note and lots of Scoville's for heat lovers everywhere!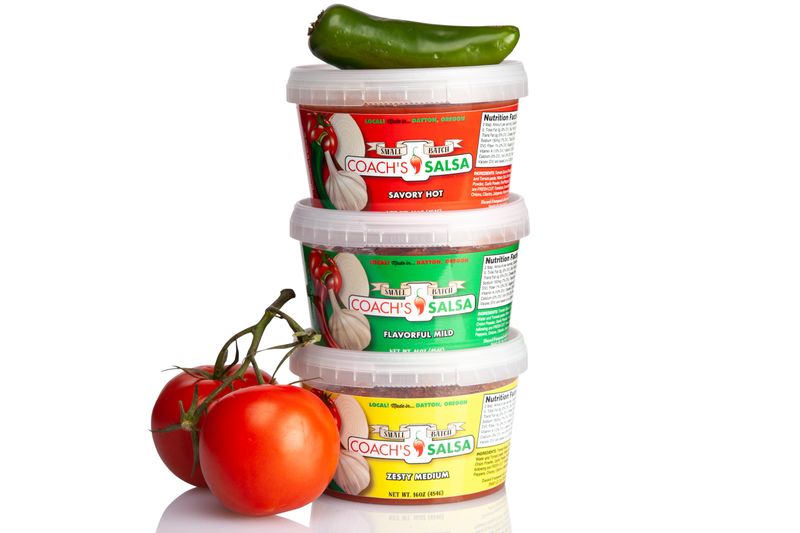 Additional Information...

Multiple Opportunities! Holiday parties, family functions, end of season get togethers, bowl season, Super Sunday, sporting events. Fathers Day and Cinco De Mayo are all great opportunities for a salsa fundraiser! Conducting a sale for one or all would truly maximize your fundraising while providing your fans with outstanding salsa for their special events! But let's be honest, anytime is a great time for some scrumptious salsa!

From all of us here at Coach's, thank you for considering partnering with us!!!