IDEAS, INNOVATIONS & OPPORTUNITIES

Salsa Fridays!

Get your staff's orders together and call it in to Coach for direct delivery! Join the growing list of businesses that participate in Salsa Friday's by simply taking up a collection of orders for all of your colleagues and phoning it in by Wednesday for Friday delivery! Coach will have Oregon's freshest salsa dropped off directly to your desk, just in time for the weekend, and a little chat around the water cooler! After all, we all like to end the week with a little kick!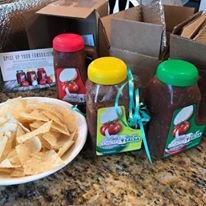 An Added Business Edge!
Looking to get the attention of your clients and customers? Serve Coach's Salsa at your next open house, sales event, at your dealership, in your waiting room, at your tasting event, to your B & B customers or during your kickoff celebration! Talk about leaving a great taste in your customers mouths!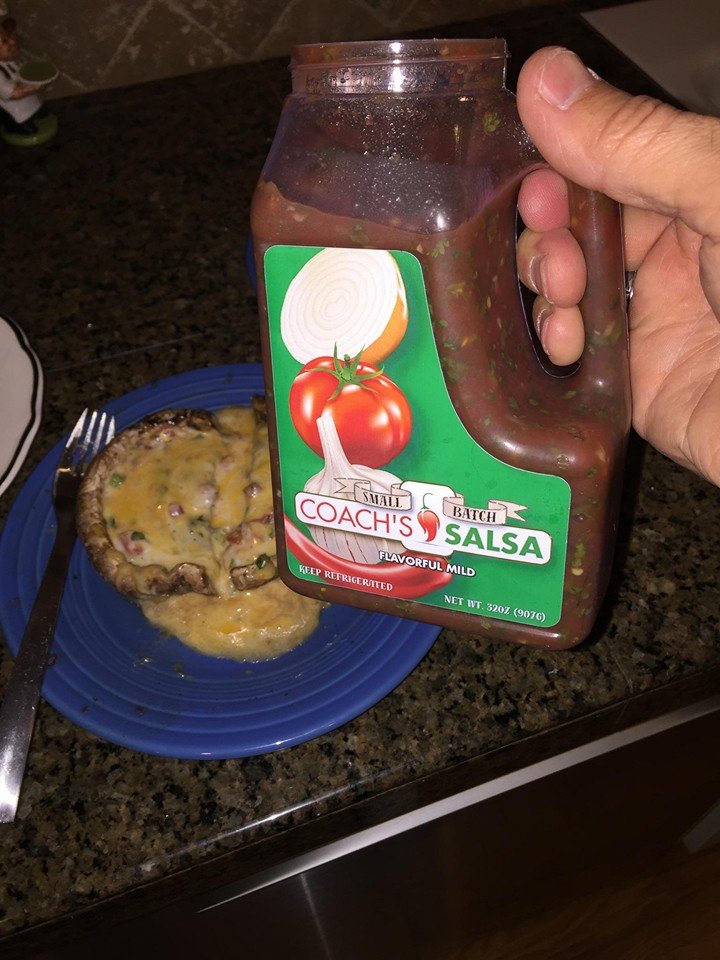 A Gift With Extra Giving!
Coach's Salsa is the perfect gift for family, friends and/or clients! Not only will they be impressed with their new and unique gift, when they serve it they will be the life of the party! Now that is real gift giving! (please go to our contact us page to send coach your gift message after ordering)
The Life Of The Party!

Supposed to bring an appetizer? Hosting the party and looking for that signature dish to get the party started? Bring your party to life with Coach's!

Change your salsa, change your image!

Ideal Family Function Food!

Bring the whole family together with Coach's Flavorful Mild, Zesty Medium and Savory Hot varieties! With Coach's great flavor and varying degrees of heat Coach's is the perfect treat, appetizer or late night snack for you and yours! Set out a bowl and watch the entire family come together!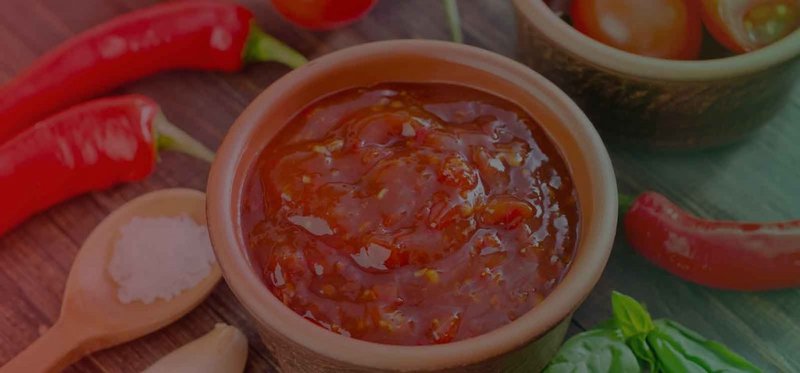 Spice Up Your Friendships!

Looking for that little "something" to impress the friends? Just click "HERE" and it's on its way!

Remember... Yummy Appy = Happy Bestie(s)!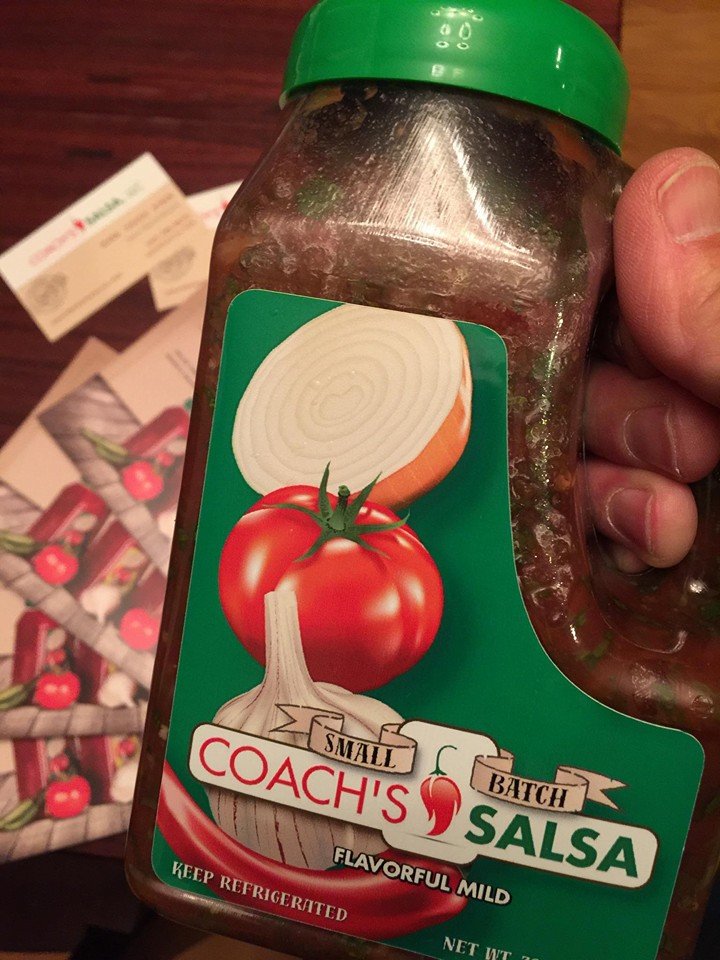 Coach's Has Spirit, Yes We Do!

Bring Coach's Taste Test Challenge to your school and heat up your spirit! We'll bring the salsa, you bring the chips (uh, and students!)! Coach's has spirit, how about you?
There's Strength In Numbers!
Save as much as 75% on shipping costs by ordering multiple quarts at a time! Team up with friends, colleagues, neighbors and family members when you order and save! Coach's...your official party salsa!
95 WAYS TO Self-CATER with Coach's?
Family: Birthday Party? Engagement? Wedding? Rehearsal? Graduation? Family Reunion? Baby Shower? House Warming? Pool Party? Taco Night?

Friends: Bachelorette/Bachelor Party? Man Cave? Ladies Night? Just Because? Spa Day? Camping Trip? Barbeque? Boating? Open Bar?
Holidays: Appetizer? Pink Elephant/Ugly Sweater Party? Trunk or Treat? New Years Eve/Day? Christmas Eve? Black Friday Fare? 4th of July?

Colleagues: Holiday Party? Staff Meeting? Casual (Salsa) Friday? Retirement Party? Acknowledgement? Department/Team Get Together? Success Celebration? Pot Luck?

Work: Client Gift? Open House? Sales Event? Grand Opening? Incentive? Promotional Item? Reception/Check-in snack? Hospitality Room? Beer/Wine Tasting? Company Picnic?

Sports: Bowl Season? Super Sunday? Playoffs? Tailgating? Pre/Post Game 'Appy? Friday Night Lights? Fantasy Team Draft? Team Meal/Party? Post Game Celebration? Concessions Stand Fare? Coach's/League Meeting? Districts? Hospitality Room?

School:
Class Party? Concert? Play? Recital? Competition? Class Reunion? Awards Night? Parent Meeting? School Conferences? Open House/Back To School Night? In-Service Day? Staff Meeting/Development? PTO? Booster Club? Classified/Teacher/Admin. Appreciation Week? ASB Meeting? Dance? Club? Carnival? Class (Fr/So/Jr/Sr) Meeting? Spirit Week? Sr. All Night Party?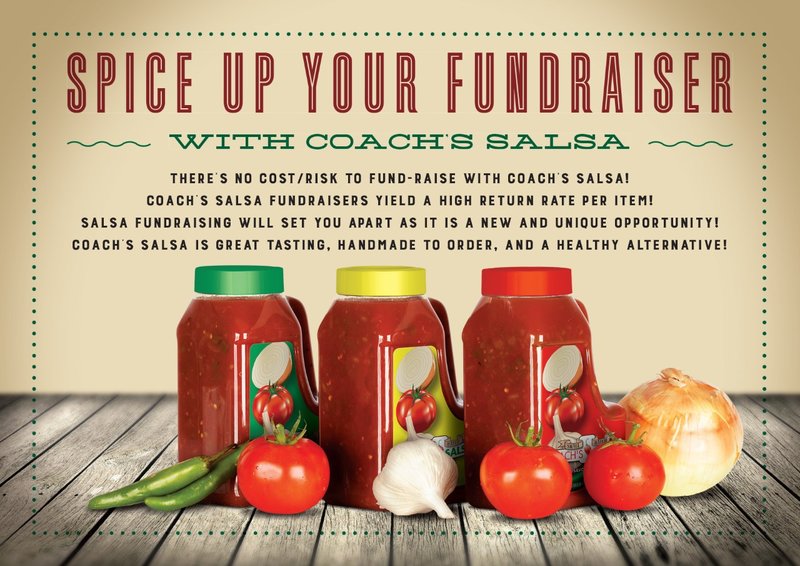 Know A Group In Need?
Coach's will proudly partner with any group to help raise funds!
Please see our fundraising page for more information!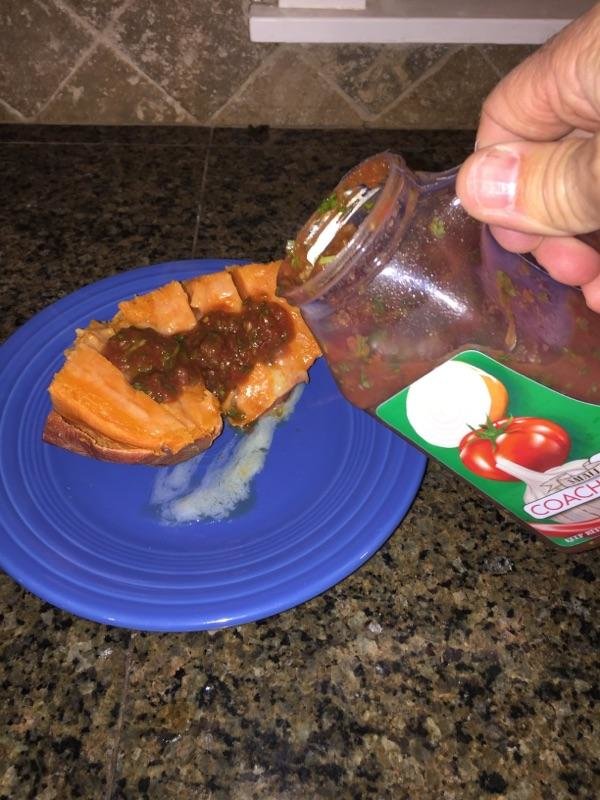 Fascinating Facts About Coach's Salsa:
Coach's is a simple/inexpensive way to bring everyone to the same table!
Coach's Salsa will not only start but will keep the conversation going!
Serving Coach's ensures that everyone has time to talk! Voice matters!
Coach's is easy to serve/clean up and is a deliciously good mood setter!
So who gets the leftovers???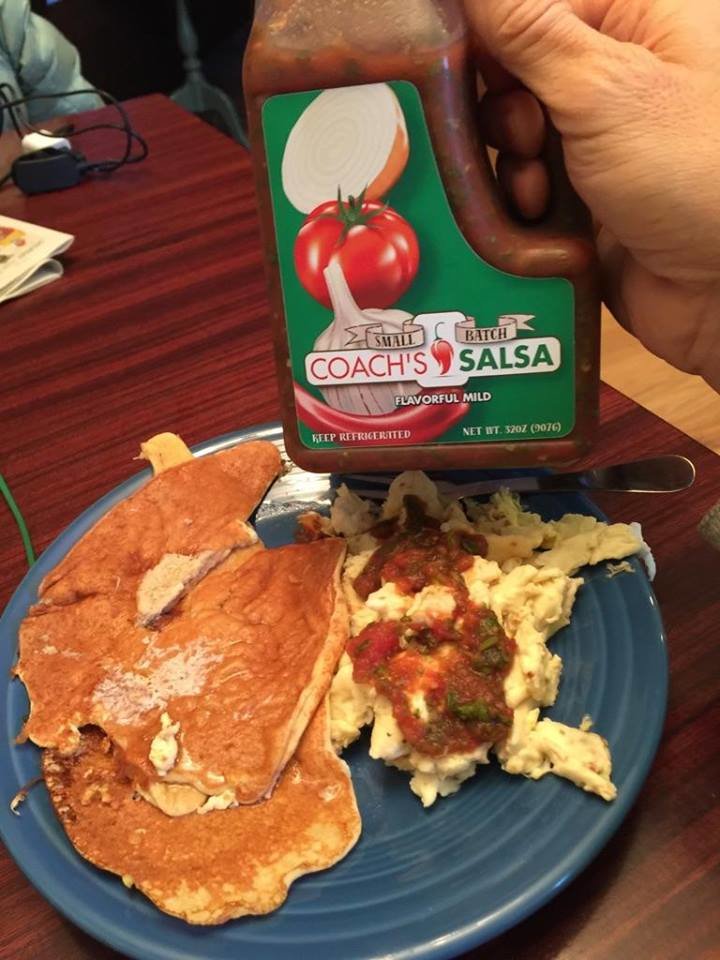 Business Owners/Managers!
Own a restaurant, tap house, microbrewery, bar/tavern/lounge, vineyard/tasting room, hotel/motel/lodge/B & B, camp, retreat facility or some other type of business that would benefit from partnering with Coach's?


Perhaps you are a food distributor, manage a market, convenience store, travel center, Made in Oregon store, you retail local products or would like to discuss selling Coach's as a retail product?

Do you host large events, gatherings, community functions or celebrations and would like to discuss how Coach's can be an asset to you?